"We will do more than talk about the greatest problems facing our world. We will set the course to solve them." – L. Rafael Reif, President, MIT
MIT Solve is an initiative of the Massachusetts Institute of Technology (MIT) that advances lasting solutions from tech entrepreneurs to address the world's most pressing problems. Each year, Solve issues 4 or 5 Global Challenges to find the most promising Solver teams who will drive transformational change. Solve then convenes a cross-sector community of leaders in philanthropy, business, government, and academia to build partnerships these Solver teams need to scale their impact.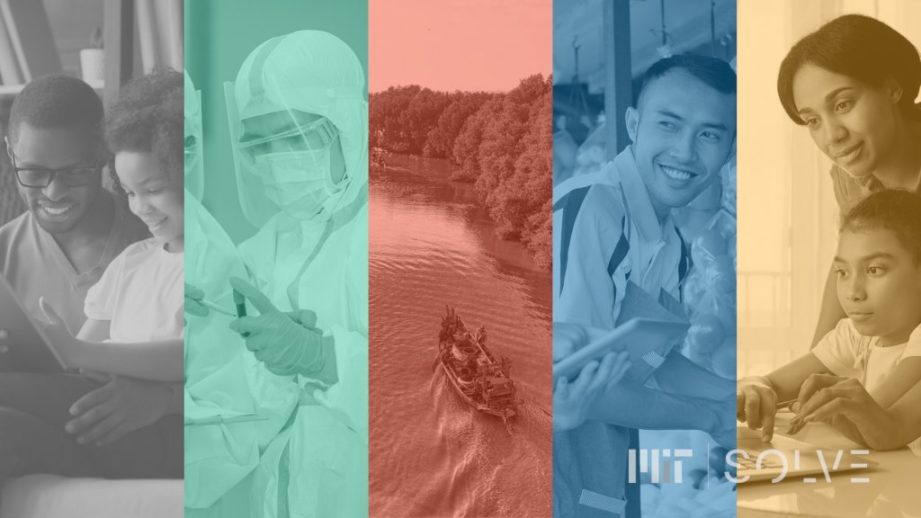 Agenda
March 1, 2021

: Challenges Opening  

June 3 & 4: Antropia ESSEC's Solveathon to support european candidates with their application
June 16: Deadline to submit a solution
July – August

: Finalists Selection

End of August: Worldwide finalists support before the Finals by Antropia ESSEC
September 18, 2021 : Solve Challenge Finals ; 40 Solver selected
At stake
Financial prizes (more than $1,5 million distributed in 2020)
Networking & linking with members of the Solve community to develop the impact of your project (investment funds, foundations, large companies, researchers, etc.)
A training seminar at MIT
Strong media coverage of your project
Antropia ESSEC's support
Antropia ESSEC is MIT Solve's partner since 2018, and propose 2 trainings for the applicants:
A Solveathon for the european candidates, on June 3 & 4 morning (9am – 1pm), to help you refine your application
A Pitch and Jury Training for the finalists worldwide, by the end of August 2021
Feedback on Antropia ESSEC's support in 2020
In 2020, Antropia ESSEC supported 70% of the finalists and 20 of the 35 winners.
3 highlights:

June 2020: "Solveathon", two days of intensive online training, in June 2020, to help participants consolidate their application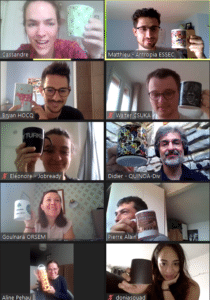 September 2020:

Preparation for questions and answers with an American expert

Final training with juries connected from all over the world: entrepreneurs, investors, MIT and ESSEC alumni, employees of partner companies of Anthropia ESSEC (Deloitte, Veolia, FAMAE Impact)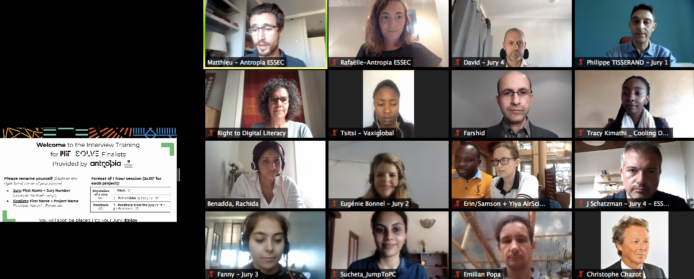 Antropia ESSEC supported candidates from 19 countries and 6 continents

96% of participants recommend the training

97% of participants found these trainings useful

9 out of 10 participants say they are satisfied to very satisfied
This competition is for you if:
You are leading a project using tech
You are Solving one Challenge of 2021
You can show a first proof of your impact